Connie Fisher - Owner

Go Purple Bus - Coming soon to a neighborhood near you


We deliver goodness in a bowl, in a cone or on a stick from a big purple bus.
Go Purple Bus is a mobile treat shop offering a decadent array of uncommon daily indulgences. From our big Purple Bus, we provide fun onsite catering and curbside cuisine to local businesses and neighborhoods in the Boulder County area.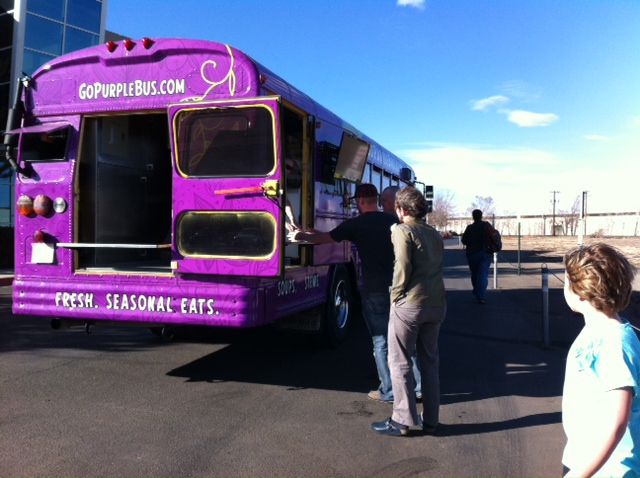 Featuring the ingredients of local farmers and producers, we offer a unique seasonal menu of ultra-creamy Greek frozen yogurt and other frozen treats in spring and summer, and comforting soups, stews and pies in fall and winter.

Every item served from the bus is:
Fresh and All-Natural
Crafted from local ingredients
Delicious!
Drop by the bus for some homemade goodness, a warm smile, and a good laugh. This is feel-good food, through and through, and a great excuse to gather around the ice cream truck!