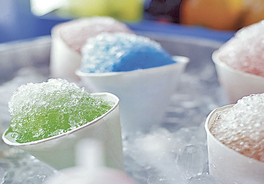 Catering

On Site Event Catering:
We deliver simple, affordable, uncommon indulgences for businesses, parties, gatherings and seminars.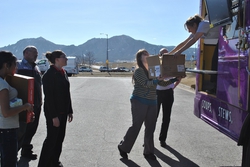 Scheduled frozen treat service. In the spring and summer months, we offer an ever-changing variety of uniquely flavored, ultra-creamy Greek frozen yogurt, soft serve ice cream, fresh, locally grown natural fruit toppings and other seasonal goodies.
Treat your employees to a regularly scheduled weekly/ monthly afternoon ice cream happy hour
An unexpected indulgence for clients, workshop or seminar attendees
Adult, Teen's and Children's party service
The Purple Bus mobile food truck makes a fun, unique addition to any neighborhood, association and social gatherings with no work for the hosts
Mobile soup kitchen. In the fall and winter months, we offer an ever-changing variety of comforting soups and stews made from local, natural seasonal ingredients, delicious pies, and other seasonal goodies.
A regularly scheduled soup kitchen set up in your office, every week or every month. As always, fresh organic ingredients make our homemade soups and stews consistently healthy and delicious.
Comfort food catering that also supports your local community for luncheons, seminars, or social gatherings.
Contact us to design a menu for you from fresh, organic, locally grown ingredients.: 720-291-9349, info@gopurplebus.com