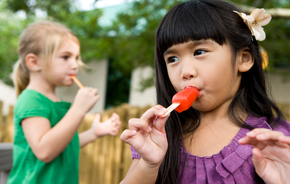 About Us
We deliver goodness in a bowl, in a cone or on a stick from a big purple bus.

We founded Go Purple Bus because we wanted a business that would connect people, support local business, benefit the environment, and inject a bit of pure pleasure into our customers' day.

We wanted to … deliver goodness to local Boulder area neighborhoods with exceptional farm-to-table food and customer service… to support our local communities by purchasing locally grown ingredients… to provide food delivery services within those same communities, and to give back every chance we get.

We also wanted to spend our working days doing something FUN!

And so, we thought… we need a big purple bus!

After a lot of hard work turning an old school bus into a mobile ice cream truck and soup kitchen, you will now find us tooling around Boulder, Louisville, Lafayette, Broomfield and Longmont neighborhoods and stopping in at local businesses, delivering comfort food with light-hearted flair.

At Go Purple Bus, we use the highest quality, natural, local ingredients we can find to create uncommon daily indulgences. We respect how our customers choose to spend their money. We treat every customer as a guest in our kitchen; a neighbor stopping by for some homemade goodness, a warm smile, and a good laugh. Our food is natural, tastes great, supports local producers, is delivered with light-hearted service, and supports our communities. This is feel-good food, through and through!

Our goal is to become a landmark in Boulder communities, adding value through good food and good works.
Come see us soon!

- Connie

Our Values